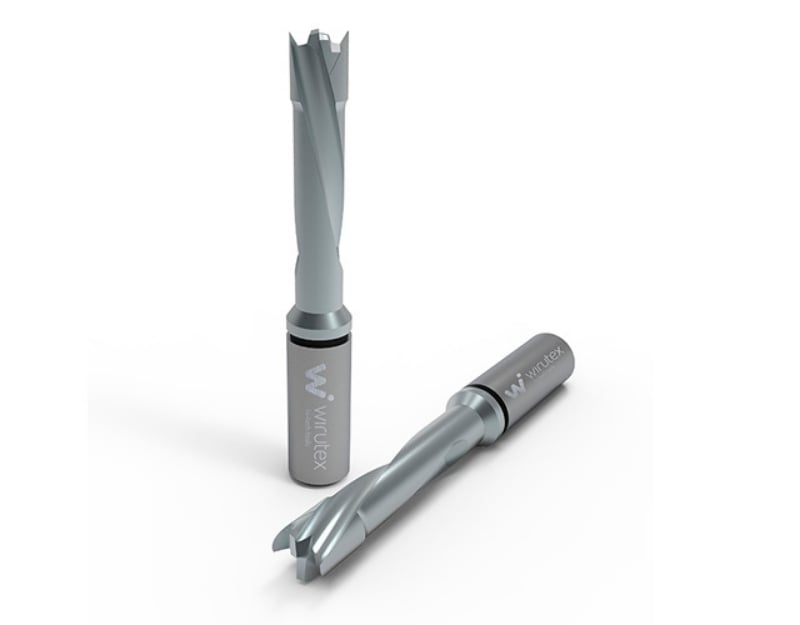 Panel boring is a process that requires maximum precision. As is often the case, the choice of tool plays a fundamental part in determining the quality of the finished product.
One of the analogies we like to use when talking about machinery and tools is that of the automobile: even the best-designed car (or in this case, machine for processing wood) will not get very far if it has cheap or faulty tyres (tyres = tools).
And it is with this in mind that we wish to present a new product dedicated to boring, a new addition to the Boring Bits Catalogue 2021: W-DrillCut, the boring bit for blind holes in solid tungsten carbide (HWM) which can guarantee machining quality levels equal to those offered by a diamond bit.

Design
Boring bit with two spiral flutes. The cutting edges and centering point are made from solid tungsten carbide (HWM).
2 scorers and parallel shank with driving flat and adjusting screw.


The benefits
Suitable for machining operations on chipboard, melamine, MDF, veneered and lacquered materials, W-DrillCut ensures a longer cutting life and better finish compared to the standard boring bits on the market, thanks to the Wirutex technology applied during the tool design phase.
Indeed, the design of the boring bit makes it particularly suitable for machining operations where the hole is near the bottom of the panel.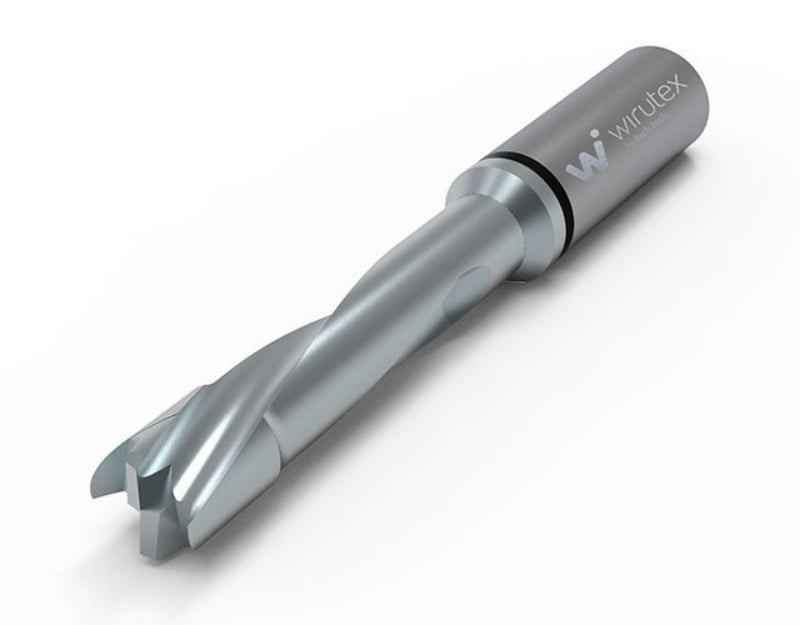 The boring bits catalogue
W-DrillCut joins the Wirutex range dedicated to PCD and tungsten carbide (HW-HWM) boring bits. The range features a variety of solutions designed for the creation of blind holes, through holes and hinges.
For over forty years, Wirutex has specialised in the production of PCD and carbide tools. The fact that we develop and test our products in partnership with our customers/ partners combined with the experience gained in the field has enabled us to create the most suitable solutions for each machining operation.
Today, Wirutex offers design solutions dedicated not only for woodworking, but also for advanced materials.
Want to find out more about our origins? Discover the first 40 years of Wirutex!