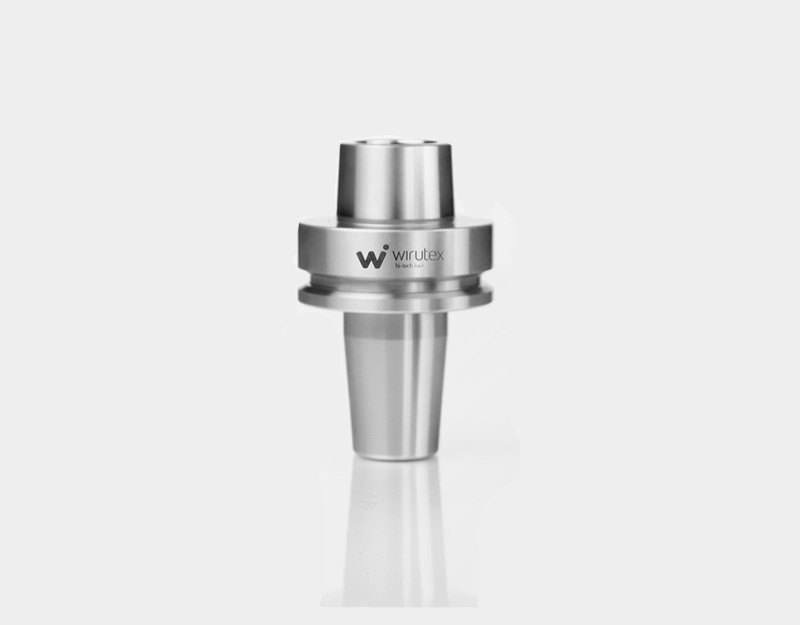 The heat shrink chuck for CNC is a tool holder cone designed to give the operator greater control and cutting precision when machining wood panels and other materials.
The advantages of using a Heat Shrink chuck derive from its heat shrinking technology. The force of heat is used to clamp the tool inside the cone: in this way, the two elements integrate perfectly with each other to become a single body.
The overall cone-tool compactness, guaranteed by the thermal coupling, makes ThermoGrip more efficient and more suitable than other types of chuck, especially when machining requires maximum precision.
In addition to increased production efficiency, the heat shrink chuck is also much safer to use and avoids a number of problems that may occur when using, for example, a conventional chuck for precision collet.
In particular, heat shrinking technology minimises the following risks:
Run-out
Flexure
Vibration
Tool balance issues
Tool wear
Breaking of the electro-chuck
How does heat shrinking occur?
Generally, metals tend to expand when heat is applied and contract when they cool. This dimensional response to temperature changes is called thermal expansion.
Heat shrinking occurs through a very simple procedure. Let's take a look:
The chuck is heated by thermal induction to a temperature of 475 degrees which is enough to expand the cone.
The tool shank is placed inside the expanded cone
Wait for the tool holder cone to cool down: the bore of the cone becomes smaller than the tool shank when cold.
Once completely cooled, the chuck is perfectly coupled and ready to be used.
Heat shrinking: what are the advantages?
Heat shrinking is a coupling system that enhances the performance of the router chuck and has several advantages in terms of efficiency, performance and service life.
In particular, heat shrinking:
Increases tool service life by up to 30%
Optimises forward speed which can be increased by up to 15%
The compact design also allows the operator to cut more precisely and ensures that jobs requiring cuts in confined spaces, or deep milling, can be managed in the best possible way.


Wirutex Heat Shrink Chuck: features and performance
The heat shrink chuck for CNC router, which can be used with polycrystalline diamond, tungsten carbide or steel cutters, guarantees high machining speed, optimum cutting quality and reduces machining risks.
For cutters with a diamond shank, sharpening takes place while the tool is clamped in the chuck.
Wirutex offers heat shrink chucks with two different types of shanks, HSK63F and ISO30, which are characterised by precision and high performance and guarantee greater stability and rigidity during use.



The Wirutex range: discover the other CNC router chucks
Wirutex cylindrical shank cutter chucks use highly innovative clamping technology, guarantee high technical performance and are suitable for a wide range of production requirements.
Wirutex also offers Hydro chucks and chucks for precision collets as well as ThermoGrip.
Each with its own technology, these products are a guarantee in terms of precision, cutting quality and protection of the tool during machining.
Let's look at them more closely.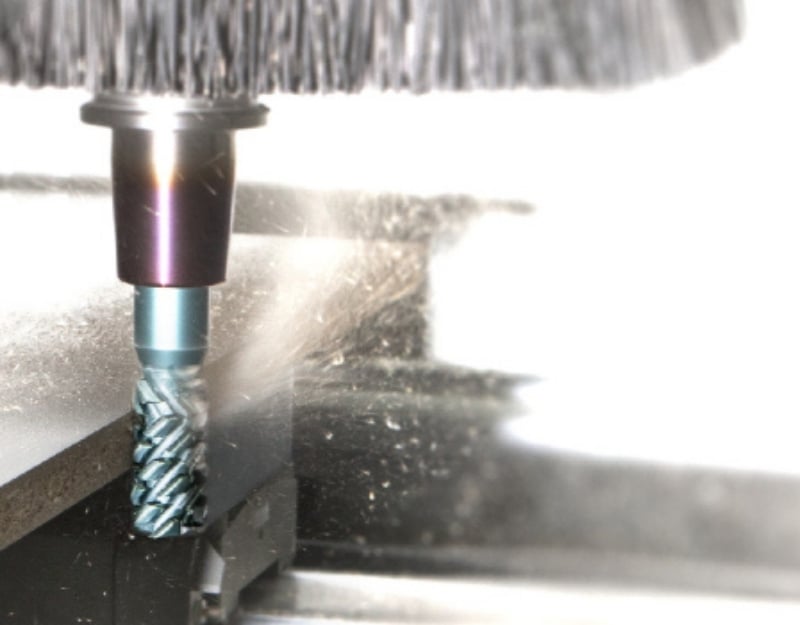 Hydro Chucks
The Hydro Chuck for CNC router uses a hydraulic clamping system that offers a number of important advantages in terms of performance/productivity and safety.
In particular, Hydro Chuck technology features:
Excellent clamping force
High rigidity and level of safety
Longer tool service life
Excellent cutting and finishing quality
In addition, the hydraulic clamping system prevents tools from falling off even when there is no pressure.
Perfectly concentric and balanced, the Wirutex Hydro chuck is ideal for use on high-performance CNCs: Its outstandingly easy use guarantees optimum efficiency, ensuring very quick tool changes and minimising machine downtime.


Chucks for precision collets
These CNC router chucks, which are available with HSK63F and ISO30 shanks, have an excellent quality price ratio and can be used with ER32 or ER40 collets.
Wirutex makes two versions: steel and stainless steel. The stainless steel version offers greater resistance to oxidation, impact, scratching and chipping.


The range of Wirutex chucks
With its CNC router chucks, Wirutex can meet all production requirements by offering a wide range of quality products: from basic models to those with more advanced technologies which are capable of guaranteeing extremely precise work even at high speeds.