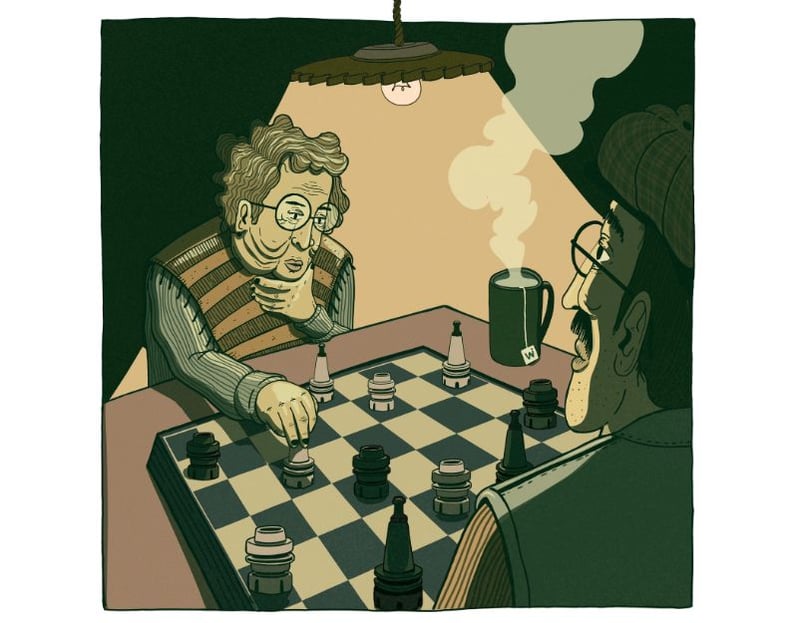 Youth and Creativity: this is the spirit that animated the Wirutex Award addressed to one of the Students of the Urbino Academy of Fine Arts.
The 2023 Wirutex Calendar is the result of collaboration involving the students of the Accademia di Belle Arti di Urbino (Urbino Academy of Fine Arts). The Academy is one of the Ministry for Universities and Research's Higher Artistic and Musical Training institutions in Italy, as well as being an internationally recognised example of excellence.
Its great focus on values like creativity, research and innovation and close links to the area prompted Wirutex to establish an award for the young artists on Professor Riglietti's Illustration course, for the purpose of enhancing their studies.
The illustrations for the 2023 edition of the Wirutex Calendar are by Giacomo Bravaccini, winner of the Wirutex Award: 12 illustrations that interpret and lend new shape, meanings and stories to our business world.
Giacomo Bravaccini was born on 20 May 1998 in San Piero in Bagno, Italy. He is currently enrolled in the 3rd year of the Academy's Art Graphics course.
DOWNLOAD THE WIRUTEX 2023 CALENDAR